Johnny Five Is Alive… And On Patrol in Iraq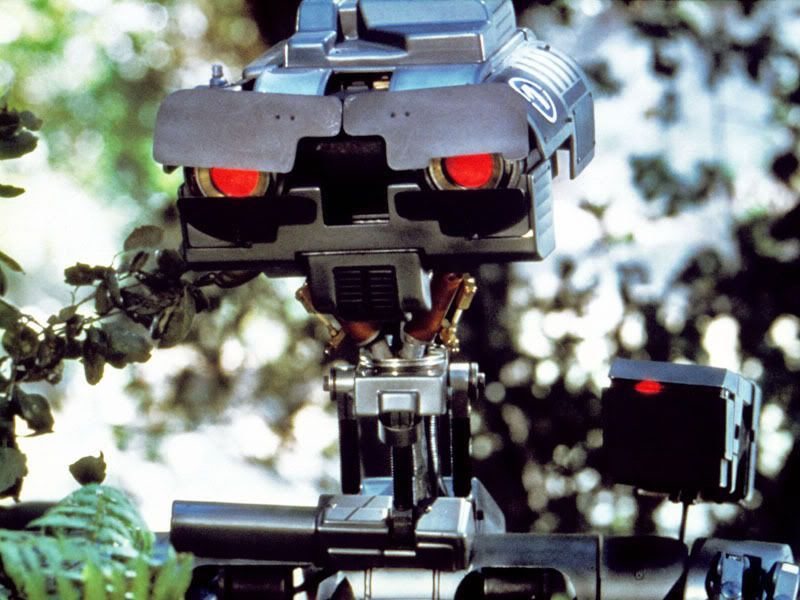 I'm not sure if the following is light news that's well suited for the weekend, or a disturbing portent of how technology is making the art of war both more efficient and remote-controlled.
Nonetheless, I feel compelled to report that robots carrying guns are patrolling the streets of Iraq.
In all seriousness, this would seem to be a huge technological advantage and when fully implemented will likely save American lives in terms of bomb detection and placing "eyes and ears" in urban battlegrounds while keeping soldiers safe within protected areas.
The disturbing part comes in when you start to think about the idea of turning killing into a video game, reminding me of one of the best science fiction books I read as a kid, Ender's Game, by Orson Scott Card.