New Machinations of the Interwebs Overlords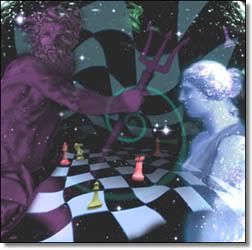 Lots of pushing chess pieces round the board by the Interwebs Overlords this morning.
First and foremost: Microsoft is in talks to acquire Yahoo for $50 billion, Mashable and a bunch of other people are reporting.
I get the feeling that the other major players on the board realize that they have to come together to take on the overwhelming power that is Google. It also does on the surface seem to make a lot of sense because of Yahoo's core competencies in search and online media and Microsoft's software and operating system strengths. There's also a lot of chatter about how this move is happening now due to Google's recent strategic maneuver in gobbling up Internet advertising firm DoubleClick.
Meanwhile, in a separate development that could be as far reaching in terms of influence and effect as the potential Microsoft-Yahoo deal, YouTube is going to go into the business of revenue sharing with some of its most popular video creators, such as the (in)famous Lonelygirl15.
While Om Malik asks, "what took them so long?" I'm rather surprised at this move. Adding pre-roll or post-roll or something-roll ads in videos makes perfect sense – something YouTube is now experimenting with – but the ad revenue-sharing with people uploading "user generated content" has not yet proven to be a viable business model. Perhaps YouTube is hoping to experiment with its biggest grassroots stars with the thought that they can pull the plug if it does not prove viable.